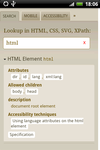 Back in November, I announced the first release of the W3C cheatsheet for Web developers — a compact Web application that provides quick access to useful information from various W3C specs.
Making that Web app mobile friendly has always been one of its design goals: it uses a very compact layout, the JavaScript-based auto-complete search was tweaked to work reasonably well with mobile keyboards (including virtual keyboards), it uses HTML5's ApplicationCache to be usable off-line in browsers that support it.
I've been exploring the convergences and tensions among Web apps and native applications (in particular on the mobile platform) for the past few months, and one of the interesting object that I've seen floating in the middle of these apparently opposing camps is the notion of downloadable apps built with Web technologies.
One of the W3C Working Groups, the Web Applications Working Group is developing a stack of specifications to make it easier to develop applications with widgets.
There are quite a few similar efforts in various communities: Nokia's Web runtime engine, Firefox add-ons, Chrome extensions, and Safari extensions to name a few. It will be interesting to see if all these efforts end up converging toward the current (or a future revision of) the W3C widgets specs.
Coming back to the main topic of this blog post, as part of my musings on Web apps and native apps, I've been looking into turning the W3C Cheatsheet into a "native application"; owning an Android phone, I've been focusing on that platform for purely selfish reasons, and thanks to the simplicity of the PhoneGap framework, compiling the cheatsheet into a downloadable application for Android has proved extremely easy.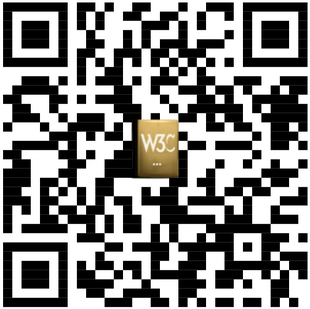 I've already found some different optimizations between the Web version and the "compiled" one, which I'm hoping to summarize in the future; but the main point today is that I have published that compiled application on the Android Market, where it is available starting today. Search "W3C cheatsheet" or use the QR code to get there.
Obviously, this is not particularly an endorsement of Android, even less so an endorsement of the world of applications markets; a growing number of people seem to see these markets as in opposition to the Web — my personal opinion is that they're probably complementary, the same way a Web portal or a social bookmarking service are complementary to search engines. This is a fast moving space, I hope to learn more about it, and I look forward to sharing more experience (including with W3C groups working on the technology).
The application is available in two flavors: free and for a contribution. They are identical and I expect them to remain identical for the foreseeable future. Your support through the contribution version helps sustain this tool and others such as the validator that W3C makes freely available to the community — you can also simply donate through our traditional Web interface.
Of course, the cheatsheet is still available as a pure Web application, and both versions will remain in sync — they share most of the code base anyway!
Depending on how successful the app is in the Android Market, I might look into getting it into other similar portals, in particular in stores that distribute W3C Widgets.
I already have a few ideas of possible improvements for both the Web and compiled versions, and very much welcome additional suggestions and feedback.