As part of TPAC week, W3C is pleased to come back to Lyon for another developer event!

We invite the public and W3C members to gather for an evening of demonstrations, presentations, and discussions with the W3C community. Participation in the meetup is open to everyone at no cost, although space is limited to approx. 360 people. Local Web designers and application developers from Lyon and Greater Lyon are particularly encouraged to participate.
Learn from and meet with the top notch engineers building the Web!
Note that W3C meetings operate under the Principles and Procedures of our Code of Ethics and Professional Conduct.
Registration
Registration is now closed!
Agenda
This year again, the meetup kicks off with cool demonstrations about W3C Web technologies in action. The show starts at 6:30pm!
6:30pm - 7:30pm: Demonstrations
CSS Houdini ◘ Securing online access with WebAuthn ◘ Web Audio ◘ Immersive Web (VR/AR)
Web of Things ◘ Web Payments ◘ IntersectionObserver (v2) ◘ Machine learning for the Web (WebML)
Hypertext for Web maps (MapML) ◘ Web Video Map Tracks (WebVMT)
7:30pm - 8:45pm: Talks
8:45pm - 10:30pm: Social time, demonstrations and sponsors' showcase

Speakers
Rachel Andrew is a front and back-end Web developer, author and co-author of 22 books including The New CSS Layout and a regular contributor to a number of publications both on and offline. Rachel is co-founder of the CMS Perch and Notist, Editor in Chief of Smashing Magazine, a Google Developer Expert and an Invited Expert to the CSS Working Group. She writes about business and technology on her own site at rachelandrew.co.uk.
As Director of Developer Ecosystem at Mozilla, Ali Spivak leads teams and programs that help developers connect with Mozilla and build for the Web, including standards documentation on MDN Web Docs, developer events, and communities of participation. She cares deeply about the Web and strives to foster community environments where everyone can fully and safely participate, grow, and learn.
Manuel Rego is a free software developer working on the Web Platform at Igalia. Over the past few years, he has been working on the implementation of different CSS standards, particularly CSS Grid Layout, in Chromium/Blink and WebKit for which he is an owner and reviewer, respectively. Manuel has also been a member of the CSS Working Group for the past year.
Tristan Nitot, 51, is an entrepreneur, author and hacktivist. Tristan has been involved with the Mozilla project (Firefox) for 17 years from 1998 to 2015 then has spent 3 years being the Chief Product Officer for the open source and private by design Cozy Cloud project. Tristan has recently joined Qwant, the European search engine to become VP Advocacy. Tristan has published a book called Surveillance:// in October 2016 about privacy in the digital age and is also a member of the Prospective committee of the CNIL, the French Data Protection Authority.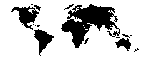 Richard Ishida is helping to make the World Wide Web world wide. He leads the Internationalization work at W3C, working with developers of specifications and implementers to ensure that Web technologies allow universal access to the Web, regardless of language, script, or culture. He has a background in translation and interpreting, computational linguistics, translation tools, and global user interface design. He also serves on the Unicode Editorial Committee and the Unicode Conference board.
Venue
Université de Lyon
92 rue Pasteur
69361 Lyon Cedex 07

How to get there?
From the Congress center, it takes about 34mns in total to get to the venue. Take the C4 at the "Musée d'Art Contemporain" stop (see timetable at this stop) and exit at "Université - Jean Jaurès". From there, it is an about 8-10 minutes walk to the venue (see map and detailed instructions).
Find out which routes to take either from the Gare Part-Dieu railway station or from the Perrache railway station or from the Lyon Saint-Exupéry airport (using the public transportation).
The public transportation (metro, bus, trolleybus) tickets can be purchased at automatic ticket dispensers, directly in the buses or trolleybus (change is needed), or at the TCL sales offices: outside Gare Part-Dieu station (Monday-Friday: 7:30am-7pm, Saturday: 9am-6pm).